Dry mouth, a hallmark symptom of Sjögren's, is a decrease in both the amount and quality of saliva, causing tooth decay. This is why Sjögren's patients often experience large dental bills that are not considered part of major medical insurance.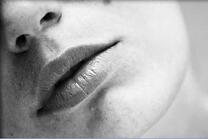 While there is no easy answer to this problem, there is an appeal process to have dental bills covered by medical insuance that many SSF members have had luck with.
We face a tradition in which dentistry and major medicine have been treated separately for a long time by insurance companies and even many medical professionals and educators. This is unfortunate, because the mouth often mirrors the body – in other words, oral health is an integral part of systemic health, and major medical problems often are reflected in the mouth.
What can you do?
The best tool is education. Have your doctor explain to your insurance company that Sjögren's is a chronic and systemic illness that involves serious oral health complications and treatment. Preventive care and care when problems first arise are critical so that more major problems don't develop in the mouth and affect the rest of the body. For example, infection in the mouth can spread in the body, and loss of teeth due to dry mouth can impact nutrition. Sjögren's patients are susceptible to developing non-Hodgkin's lymphoma, and this complication most frequently is manifested first in the salivary gland.
Share the information on the Foundation's Website and a copy of the Foundation brochures on Dry Mouth and on Sjögren's. We need to ensure that our insurance providers and our doctors understand the close connection between the mouth and the rest of the body.
The National Institutes of Health Sjögren's Syndrome Clinic worked with the Foundation to draft a sample letter that patients can give to their oral care physicians to send to their providers.
Please feel free to give this to your doctor to submit to your insurance company.
You also can contact your U.S. Senators and Representative. Click here to find out who your Congressional members are or how to contact them. Tell your Congressional members your story and ask for their help. Don't forget to share information about your contacts and their responses with the SSF, so we can follow up on behalf of all Sjögren's patients.
The Sjögren's Syndrome Foundation is working hard to increase awareness and education about Sjögren's so that patients can obtain better insurance coverage. We encourage you and others to share your stories so the Foundation can use those stories as we strive to help improve the lives of those with Sjögren's.
Additional Dry Mouth Resources: