Patients with Sjögren's frequently suffer from decreased mucus/nasal secretions and dryness of the nose and sinuses. Here are the Sjögren's Syndrome Foundation's top 5 tips for treating your Dry Nose & Sinuses: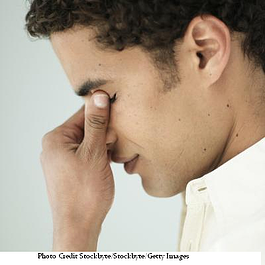 Try a bedroom humidifier, which generally comes in two types. While more expensive, a self-sterilizing unit is ideal in that it continuously sterilizes and cleans the steam prior to admitting it into the air. A more modestly-priced humidifier is adequate but must be cleaned at least twice a week to limit the possibility of circulating fungus in the air. For a Sjögren's patient, an optimal range of humidity is between 55-60% regardless of the ambient temperature.


Enjoy high humidity environments, such as a steam bath, although remember that hot and long baths can dry out the skin.


Avoid medications that increase dryness when possible. Many medications used to treat the upper respiratory tract such as decongestants and antihistamines are drying. Many other medication classes also may contribute to nasal/ sinus drying. When in doubt, check with your physician!


Consider using over-the-counter (OTC) emollients such as Ponaris® to cleanse the nose, particularly if large crusts and debris are present. Also, use OTC nasal drops and buffered saline sprays regularly (as often as every hour) to lubricate the nasal passages and nasopharyns. Additionally, OTC gels such as Rhinaris® and AYR® work like sprays but last longer and are recommended particularly at night prior to going to sleep.


Discuss the prescription medications Salagen® and Evoxac® with your physician. These have been shown to help Sjogren's patients with dry mouth, and potential added benefits for dry nose, sinuses and nasopharynx should be considered.
Share with us below what tips you've found the most helpful when treating symptoms associated with dry nose and sinuses.