Dry skin often is overlooked as a major feature of Sjögren's but deserves greater recognition as a frequent issue for patients. Dry skin can occur as the result of an immune dysfunction and destruction of the structures, which moisturizes and lubricates the skin – a process similar to that which causes dry mouth and dry eye in Sjögren's.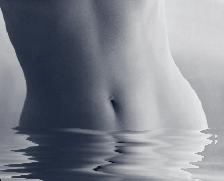 These skin structures include the hair and oil glands as well as sweat glands. Once destroyed, these oil and sweat glands cannot be restored. Although most common in fall, winter and early spring, dry skin occurs throughout the year. Areas most often affected are legs, arms and abdomen (especially the beltline/waist).
Your dermatologist can be your best resource and may be able to give you samples of products to try. Here are some basic dry skin survival tips that may help:
Use gloves when you are using strong soaps or chemicals to clean. One way to get in the habit is to keep a pair of gloves in several areas (i.e. kitchen, bathroom, garage).
Terry robes will dry you gently. Or after the shower, let yourself dry naturally to let the water's moisture be absorbed by your skin.
Use warm, not hot, water for bathing and use soap sparingly (shampoo might also be drying to the rest of your body in the shower).
After bathing, apply lotion as soon as possible to seal in moisture.
Use a humidifier, especially if you have forced-heat, which is especially drying (For Sjögren's patients, an optimal range of humidity is between 55% and 60% regardless of the ambient temperature).