"I use a number of products that contain xylitol (chewing gum, candies, baked goods and toothpaste) and recently heard that this sweetener can be harmful to pets. Can you explain why?"
Xylitol toxicity in pets is becoming more common as this sweetener is used more often in human foods. It is particularly toxic to dogs due to the way xylitol is absorbed and broken down. At this point, it does not seem to be as toxic to other pets including cats and exotics.
In people, xylitol is absorbed slowly after ingestion. Unfortunately, in dogs it is absorbed rapidly and once in the bloodstream it acts as a strong promoter of insulin release. Insulin lowers blood glucose levels. When too much insulin is released, the blood glucose drops significantly, causing a dangerous hypoglycemia. Signs such as extreme lethargy or seizures can occur. Vomiting is often the rst sign seen.
Xylitol toxicity in dogs can also cause liver failure. This may take up to 48 hours to develop. Bleeding, bruising, and even death can occur in these cases.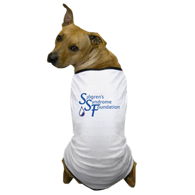 Ingesting even a small amount of xylitol can cause signs of toxicity. In a 20-pound dog as few as one or two pieces of gum may cause hypoglycemia and 5 to 10 pieces may cause liver failure. For the granulated form of xylitol used for baking, as little as 1⁄4 teaspoon may cause hypoglycemia or just over one teaspoon may cause liver failure in that 20-pound pooch.
If there is any chance your dog ingested a product containing xylitol, you should call a veterinarian immediately. Typical treatment may include inducing vomiting, running blood work, and giving intravenous fluids containing dextrose (sugar). Various blood work parameters should be monitored for up to three days.
Since xylitol is so toxic to dogs, handling of xylitol-containing foods is very important. Those dogs that experience uncomplicated hypoglycemia have a good prognosis if intervention is initiated promptly. Unfortunately, those dogs that develop liver failure have a poor prognosis.
-Patricia Mackey, DVM