Faces of Sjogren's: Connie's Journey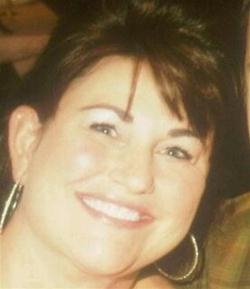 When I was diagnosed with Sjögren's, my first thought was…
"Seriously, are you kidding me?" Two years prior to my final diagnosis, I had tested negative (without a lip biopsy). After several treatments and many discussions, I was given my medical records to seek a second opinion as there was a "puzzle piece" missing.
Nineteen years prior, I was diagnosed with EBV and fibromyalgia. I had suffered in and out of remission or flares for years. The corneal abrasions and eye ulcers along the way were very minor in comparison to being misdiagnosed with cancer and hereditary Angioedma. I had severe allergies, (including anaphylaxis) throat swelling, severe nerve and muscle pain and disorders that seemed to come and go. One year later, after many hospital visits, I was transferred to UTSW in Dallas, and given confirmation that it was indeed Sjögren's.
I was confused, relieved, scared, and more importantly, I was very excited that my questions had been answered. My advice is DO NOT give up! Find out what works for you. Plan to attend a National Patient Conference, do your research, but don't scare yourself on the internet. Sjögren's is very unique to each individual and no two cases are alike.
I know living with Sjögren's can be very frustrating, as there is no rhyme or reason for the way we feel and we normally do not look sick so others do not understand. Look at the bright side, there is a huge Sjögren's family out there to help you! And the only thing worse than being sick is looking sick too.
Many thanks to Dr. Minna the rheumatologist who diagnosed me, Dr. Phelan my wonderful neurologist and Dr. Shimmy my acupuncturist- they have made it to where I can get out of bed by myself, walk again and hold down a steady job. Special thanks to God, my wonderful husband, family, friends and the Sjögren's Syndrome Foundation for all the support. Together they have made my journey so much easier!
- Connie