Faces of Sjogren's: John's Journey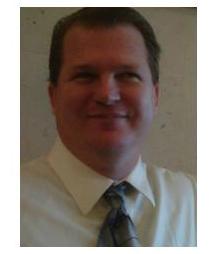 When I was diagnosed with Sjögren's, my first thought was…
"Finally they figured what was wrong!" My symptoms started in my twenties; however, I went undiagnosed because I also have Lupus, so the doctors associated every symptom with that. I knew something else was wrong and it took ten years to solve the mystery.
I have the hallmark symptoms of Sjögren's and the more serious manifestations (fatigue, joint/nerve pain, cognitive disabilities). As a man, I feel alone having this "woman's" disease. When I started fighting Sjögren's, I was not married but dating a wonderful woman name Linda, who I married October 29, 2010. She is supportive and takes care of so much in our lives.
Everyone with an illness needs a support system! I also sought counseling, went to a Sjögren's support group which was instrumental in getting my feelings out and I volunteered to be an Awareness Ambassador helping to educate the health care community. One of the most helpful coping mechanisms was blogging; a place for me to just vent. Recently, my doctors advised that I need a total right hip replacement. What? I'm only 41! Things I once took for granted, like playing with my kids, sexual relations with my wife and working, are now sporadic as my body allows.
No matter what may be on the horizon health wise, my best advice is to remember what is important in life - family, friends, and loved ones. Breathe in each day and find the "you" you know is in there and be thankful for those who love you.
- John