Faces of Sjogren's: Patricia's Journey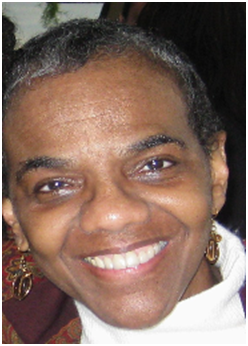 When I was diagnosed with Sjögren's, my first thought was…
"Show what?"
How could I have a disease that I could not pronounce or spell? How would this change my already busy life as a mother of a teenager, full-time nurse and choir member?

I had made several trips to the ENT (Ear-Nose- Throat) Specialist for earaches, sinus infections, swollen glands, dry mouth, and dry eyes. It was during my last visit that he informed me that there was the possibility that I had Sjögren's, an autoimmune disorder. I received basic information from him with instructions to see a rheumatologist.
The rheumatologist was thorough in his evaluation in diagnosing Sjögren's, but the tests revealed that I also had an additional autoimmune, Lupus (Systemic Lupus Erythematous). I felt numb initially and then frightened as I remembered the countless patients I had cared for with Lupus. What would my fate be with two autoimmune diseases? I busied myself with all the educational information I could find. I joined the local Lupus and Sjögren's Support groups.
I find that if I focus on the plethora of symptoms that come with this disease, I will be overwhelmed and stressed. Therefore, I would encourage suffers, to think of this disease as an opportunity to maximize your creativity and adaptiveness in dealing with this varying and uncertain trip of faith.
Think of Sjögren's as a rainbow whose pot of gold is a CURE. DO NOT LOSE HOPE!
- Patricia