Faces of Sjogren's: Phlicia's Journey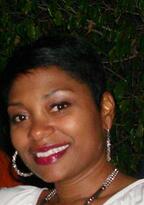 When I was diagnosed with Sjögren's, my first thought was…
"I'm not crazy!"
It had been years, of feeling terrible; physical pain and exhaustion. In addition to the physical pain, I was sad all the time. In 2010 during a routine physical, my doctor noticed something off with my blood work. She informed me that I had lupus.
Oddly, I was relieved. There finally was a concrete reason for my symptoms. She referred me to a Rheumatologist who later diagnosed me with Sjögren's syndrome. I was still processing the Lupus diagnosis and now he was telling me that it was Sjögren's. He prescribed Hydroxychloroquin twice daily. That was it; he sent me on my way stunned and confused.
When I got home, I research this strange disease but every site I found was very vague and most stated that "there is no cure." Discouraged and terrified, I ignored the doctor as well as the disease itself. I went on with life until my body started to rebel. I pleaded with God to help me. I searched the web for answers and that is when I learned of joining the Sjögren's Syndrome Foundation.
Two years after my formal diagnosis, I have finally accepted that I have Sjögren's. I now have a support group. I have since realized that I am not alone. Do yourself a favor, don't waste time in denial, face this disease head on! And lastly, take it one symptom at a time. There is life beyond this disease!
-Phlicia