Sjögren's Stars 2018-2019
Thank you to everyone who raised over $1,000 for an SSF Walk for Sjögren's in 2018-2019!
Your funds will help support the Foundation's research, education & awareness programs!
Star Individuals by Walk

Boston Area Walk

Dallas Area Walk
Jennifer Bromberg

Sharon & Henri Bromberg

Lisa Rubenstein

DC Metro Area Walk
Denver Area Walk

Philadelphia Area Walk
Christine Iatesta

Jenny Phoun

Phoenix Area Walk
Star Teams

Nationwide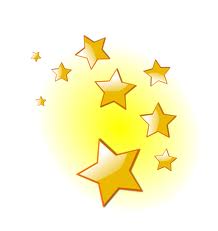 "Kickin For Katy"
Sjögren's Heroes
Team Brumah
Team Iatesta
Team J.Phoun
Tee Jenks
Texasspirit
The Millennials
The Rubenstein Family
The Walkabouts
Walk with Downtown Browne
The SSF would also like to thank our numerous other stars (including teams, donors, and sponsors) who raised or contributed $1,000 and more, for their generosity and helping to make the walks such a success!
In addition, we thank our priceless star Volunteer Task Force Committees who go above and beyond to help us plan and execute the Walk for Sjögren's!
Join us for the next Walks for Sjögren's! We need you.
Want to be involved in future Walks for Sjögren's? If so, contact Jessica Levy at (301) 530-4420 ext. 218 or jlevy@sjogrens.org to learn more about becoming a volunteer, sponsor, donor, medical expert or just share your ideas or start a new walk.