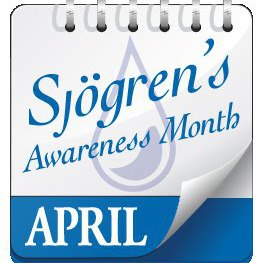 30 Faces for Sjögren's Awareness Month

#ThisIsSjögrens
With an estimated 4 million Americans living with Sjögren's, it is one of the most prevalent but lesser known autoimmune diseases. This can lead to a misunderstanding about the seriousness of the disease and be extremely isolating for those living with it.
April is Sjögren's Awareness Month and we hope you will join us in educating the public about this complex and debilitating disease. With our 2018 campaign, "30 Faces for Sjögren's Awareness Month," we hope to help others visualize the vast impact of the disease. Using the #ThisIsSjögrens hashtag, the SSF will highlight 30 people's photos, along with a fact about how the disease affects his/her life.
Every day in April, the Foundation will post a different photo of someone who is living with Sjögren's or touched by the disease (you can be a patient, family member, friend, physician, researcher etc.). Along with the photo, we will include one fact from their #ThisIsSjögrens Questionnaire on our social media pages.
The 30 daily posts will each give one small glimpse into the disease, and by the end of April, we hope the collection of posts will show the seriousness and complexity of Sjögren's.
Let Your Voice Be Heard!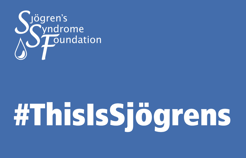 If you would like to submit your story as one of our "30 Faces for April Awareness Campaign" please email us your answers from the questionnaire below, and a picture of yourself, to tms@sjogrens.org with the subject line: "April Awareness Month 2018."
Thank you for your support. Together we will make Sjögren's a household name!
---
#ThisIsSjögrens Questionnaire
(Please email your answers and a picture of yourself to tms@sjogrens.org.)
Name (The Foundation will only publish first names):
Email:
Current age:
Age when diagnosed (or What is your connection to the disease):
City/State:
How would you describe yourself in one word (teacher, graphic designer, stay at home parent):
What are your top three most difficult symptoms to live with:
What do you wish people knew about your Sjögren's:
What's your best Sjögren's tip:
Don't forget to include a picture of yourself!