Sjögren's is a systemic disease with its symptoms felt throughout the entire body. While dry skin, dry nails and dry hair are not among the serious manifestations of Sjögren's, they are prevalent in many patients' lives.
Learning to live with Sjögren's is learning what your body's new normal is- including what type of daily skin products and makeup one uses. Recently the Foundation has received a lot of questions about this topic and since some of the best tips the Foundation knows have come from patients, we want to hear from you!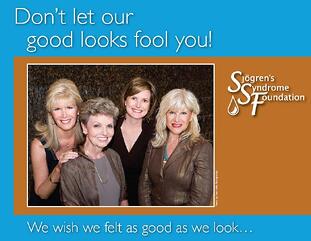 What makeup and skin care products have you found that work well with your Sjögren's?


What type of shampoo would you recommend?


As a male patient, what aftershave or face moisturizer do you use?


Is there a nail polish that works best for you?
Just as one type of eye drop may work well for one patient but not another, you will need to discover what works best for your body.
Please comment below and share with us what you would suggest.