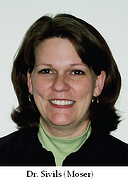 The Sjögren's Syndrome Foundation is excited to share that with the completion of the first genome-wide study of Sjögren's, six new genes have been identified. Although this is only the very first step in unlocking the mystery of Sjögren's, this breakthrough gives hope for future researchers to investigate causes, progressions and treatments at the disease's genetic level.
This research was completed by the Sjögren's Genetics Network (SGENE) that consists of an international coalition of researches led by scientists at the Oklahoma Medical Research Foundation, OMRF, include two SSF Research Grantees: Dr. Kathy Sivils (Moser), 2011 SSF Research Grant Recipient, and Dr. Christopher Lessard, 2013 SSF Research Grant Recipient.
"I can't begin to explain how much of a difference the SSF grant made to this work. And this is just a milestone in the beginning of our journey to understand the genetic causes of Sjögren's. I know it's a long way off, but I hope these discoveries will open the door for researchers to find therapeutics that work at the genetic level to stop the disease," said Dr. Sivils.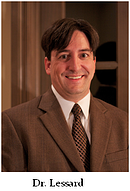 "This is a first step. Now that we've identified these genes, we can dig down and start to understand how these genetic variants alter normal functions of the immune system," added Dr. Lessard.
This study required 2,000 patients samples that were collected world-wide and tested against 7,000 healthy samples. One of the main difficulties with Sjögren's research, is collecting the patient samples because there's not one 100% conclusive test for diagnosing Sjögren's, which is why the SSF has focused on funding research specifically on novel diagnostics.
It's because of your generous support that the SSF is able to award grants to talented researchers like Dr. Sivils and Dr. Lessard, who bring novel approaches to Sjögren's research."I am proud that we were able to provide support for this groundbreaking research and look forward to future Sjögren's breakthroughs," said Steven Taylor, SSF CEO.
The SSF is currently focused on many research initiatives including: Research Grants, Clinical Practice Guidelines and our 5-Year Breakthrough Goal. We hope you will consider donating to the SSF Research Program and help us create a future filled with hope for all Sjögren's patients and their families.
***This work appears in the journal Nature Genetics