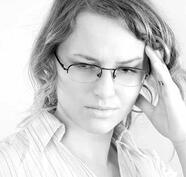 It is not unusual for some illnesses involving chronic pain to take years to find an accurate diagnosis. Patients may see a dozen or more doctors while seeking help, answers and relief. Some may have multiple medical appointments in the span of just one week. They may see different specialists for different symptoms, as if body parts function independently of one another. The patient may be on many medications, coping with side effects that can be brutal, and too many of these services focus on what the patient cannot do with little or no attention paid to what they can do. The very process can leave the patient feeling more helpless, more depressed, more fatigued, more stressed. How frustrating must it be to have the very things you do to get better and regain control of your life make you worse?
If you or someone you know is one of these patients, here are some tried-and-true ideas you may find helpful:
First, do not settle for bad medicine. Acknowledging that these cases do not fit well into today's quick medical model, if you do not feel heard or helped, find another doctor. If that doctor does not meet your needs, find another doctor. Bear in mind that cheapest in the short run may end up being the most expensive long term if you are not getting good results. There are many good, skilled and caring doctors, but it may take some time to find the right one for you. The physician who is willing to be your partner and your educator and treat you with dignity and respect is the right choice for you.

Be your own advocate. No one knows your body better than you. No one knows your pain better than you. No one knows what makes you happy better than you. You are the expert on you.

Resist buying into the idea that our medical system is so broken good treatment is not available. I will never debate the idea that the system is broken. I will debate the idea that good treatments are not available. It may require defining and redefining what constitutes "good treatment" as you figure out what works best for you, but you will know it when you find it.

Just because a treatment may be considered "holistic" does not mean it does not have value. Just because something is approved by your insurance company does not mean it does have value. Neither comes with any guarantee and both should be met with healthy skepticism. Leaving any positive option out of the mix is a missed opportunity.

Remember to pay as much attention to your mental health as you do your physical health. The mind-body connection is real and plays a major role in combating any illness.

Consider limiting the number of medical appointments you have in one week, if at all possible. Too much focus on what ails you can bring down the best mood and invite in the boogeyman at 3am with dark thoughts that never helped anyone. Too many appointments also can eat up time that would have been available for a yoga class, a trip to the gym, or lunch with a good friend. Balance is important.

I know you've heard this one before: You are what you eat. A deprivation diet is not necessary or helpful or sustainable, but a healthy diet filled with a rainbow of foods that are good for all of us are even more important for those with special needs. Consider including a qualified nutritionist in your treatment team. Click here to view SSF suggested nutritional resource available for purchase, "The Immune System Recovery Plan"

Take a relationship inventory. If you have people around you who drag you down, who think they know what is best for you better than you and your doctors, or who may even question the reality of your illness, it's time to clean house. The drain of toxic people and toxic relationships sucks away energy better used in creating your best possible life.

Whatever you love doing, do it - and then, do it again!
This article by Darlene Cross, MS, MFT, was first printed in the March 2013 issue of The Moisture Seeker, SSF's patient newsletter for SSF members.