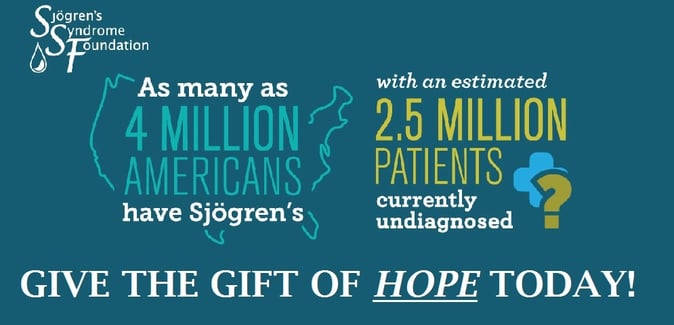 We at the

Sjögren's

Syndrome Foundation (SSF) are extremely proud of all that was accomplished in this past year and it is because of your generous support that we are able to achieve these accomplishments. Join us and take great pride in knowing that your support plays a vital part in making a difference in the fight against

Sjögren's

and provides hope to those living with this disease.

The SSF strives every day to provide hope to patients and their families through our many initiatives. Hope moves us forward and helps transport us to a more promising place. A place where Sjögren's becomes a household name, where physicians and healthcare providers know about Sjögren's, and where there are treatments available for this devastating and life-altering disease.

As we approach the end of the year and more importantly, the season of hope, we reflect on what was a dynamic year in Sjögren's and envision the many advancements and achievements that still lie ahead. We hope you will consider donating today and your tax-deductible year-end gift will help the SSF as we continue our work in the new year.

Thank you for believing in us and our mission. Together we will conquer Sjögren's and transform the future of the disease, giving hope to all patients!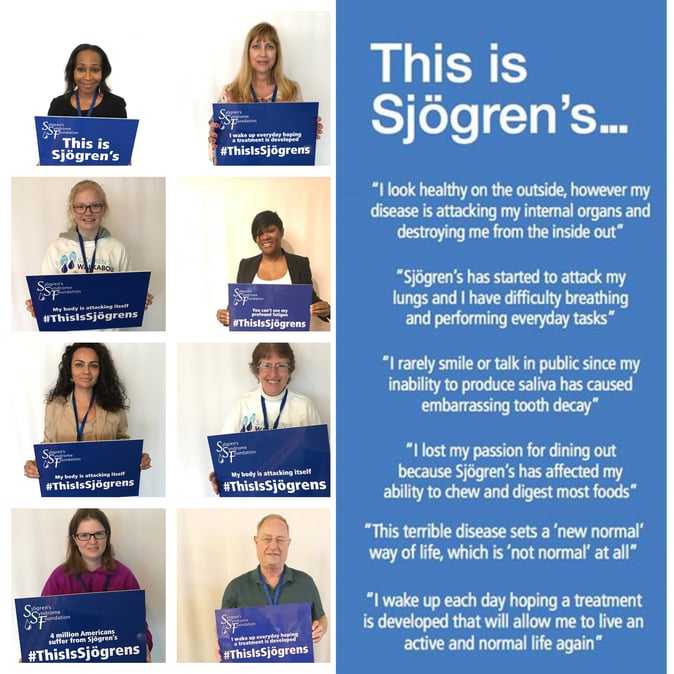 We encourage you to share this with family and friends so they too can help by having the opportunity to support the SSF. Thank you!