#ThisIsSjögrens
April is Sjögren's Awareness Month and we hope you will join us in educating the public about this complex disease and how it affects those who are living with it. Even though Sjögren's awareness continues to rise, it is still one of the most prevalent but lesser known autoimmune diseases. This can lead to a misunderstanding about the seriousness of the disease.
Using our new 2019 theme, Conquering the Complexities of Sjögren's, we are going to expand our #ThisIsSjögrens social media campaign to help others visualize what it is like for patients living with the disease.
We will post every day in April, using one or more of our social media channels, to create a better understanding of the disease. To help portray the entire patient experience, the SSF will be using Sjögren's facts along with real patient stories to help close the gap between the reality of Sjögren's and the perception that many non-patients have.

Help us conquer the complexities of Sjögren's this April by following our #ThisIsSjögrens social media posts. While the daily posts will each give one small glimpse into living with Sjögren's, by the end of April we hope these 30 posts will shine a light on Sjögren's and ensure a greater understanding of this disease.
Let Your Voice Be Heard!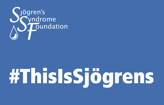 If you would like you and your story can be featured in this year's campaign, please email us your answers from the questionnaire below and a picture of yourself, to tms@sjogrens.org with the subject line: "April Awareness Month 2019." 30 stories will be featured in this year's campaign.
---
#ThisIsSjögrens 2019 Questionnaire
(Please email your answers and a picture of yourself to tms@sjogrens.org.)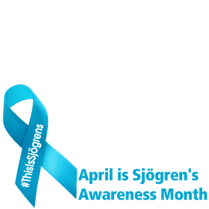 Name (The Foundation will only publish first names):
Email:
Current age:
Age when diagnosed (or What is your connection to the disease):
City/State:
How would you describe yourself in one word (teacher, graphic designer, stay at home parent):
What are your top three most difficult symptoms to live with:
What is your most difficult symptom that people don't understand:
What do you wish people knew about your Sjögren's:
What's your best Sjögren's tip:
Don't forget to include a picture of yourself!