As we approach the end of the year, I wanted to share some highlights from the past year that could not have been achieved without the generous support of our donors and volunteers. These are just some of the many things that we have been able to accomplish and we hope that you will choose to make a year-end donation so that we can further our efforts in the new year.

SSF 5-YEAR BREAKTHROUGH GOAL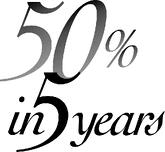 The SSF was excited to share that we exceeded our Breakthrough Goal: to shorten the time to diagnose Sjögren's by 50% in 5 years. In 2012, when we embarked on this ambitious 5-year goal the average time for a patient to receive an accurate diagnosis was nearly six years. Today, the new average time to diagnosis is 2.8 years, below our goal of 50%! This important undertaking was to help the many patients suffering from symptoms but still had no definitive diagnosis. These efforts to increase awareness and education in the health care community also served to improve the care of patients who had already been diagnosed with Sjögren's.
FURTHERING SJÖGREN'S CLINICAL PRACTICE GUIDELINES

The SSF has been working on Phase 2 of the Rheumatology and Oral Clinical Practice Guidelines. These guidelines will focus on five new topics on the systemic manifestations of Sjögren's, including: pulmonary; peripheral nervous system; central nervous system; lymphomas and other blood cancers; and vasculitis. Over 100 healthcare providers have been recruited to assist in these efforts which include a wide variety of specialists who've not traditionally been involved with Sjögren's or the SSF. This important initiative will have enduring impact on ensuring that providers have crdible information on how to manage and treat their Sjögren's patient. This initiative will also start to ensure that patients will receive the appropriate and consistent care they deserve.
THE SSF IN ACTION

The SSF appreciates the opportunity to attend and participate in various meetings and events throughout the year to help raise awareness around Sjögren's, impact Sjögren's research and most importantly, to serve as the voice for allSjögren's patients. This past year, the SSF was involved in events held by the National Health Council, the U.S. Food and Drug Administration, the National Institute of Dental and Craniofacial Research and National Institutes of Health, the American Association for Dental Research and the Illinois College of Optometry. There were also a number of meetings at which the SSF led and/or played a vital role. These include the International Symposium on Sjögren's Syndrome in Washington, DC, the HarmonicSS General Assembly in Greece and the European League Against Rheumatism's Annual European Congress of Rheumatology in the Netherlands.

RESEARCH GRANTEES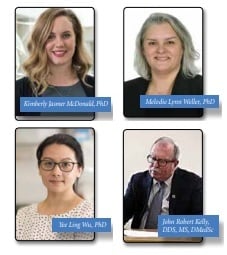 This past Spring, the SSF awarded seven research grants. The SSF uses a rigorous review process that chooses our awardees by determining which projects will have the greatest potential impact on Sjögren's patients and that place a high priority on clinical and basic scientific research into the cause, prevention, detection, treatment and cure for Sjögren's. Unfortunately, each year, the SSF has to turn away numerous research grant applications worthy of support due to a lack of available money for grant funding.
These are just a highlight of the many successes and advancements from 2018. All of our achievements are thanks to the generosity and support of our donors like you. That is why I ask you today to consider making a tax-deductible year-end gift . With your help, we can achieve even greater success in 2019. We thank you in advance for your support and generosity as we work together to make a real difference in the fight against Sjögren's.