Happy New Year!
As many of you know, the Sjögren's Syndrome Foundation (SSF) has been methodically working towards making the lives of Sjögren's patients better! Thanks to the dedication of our Board of Directors, our staff and hundreds of volunteers, the SSF has been actively working on our overall strategic plan to make Sjögren's a household name, increase treatment options for Sjögren's while also helping to educate healthcare professionals on how to treat and manage Sjögren's.
Last year was a banner year for the SSF but 2016 is already proving to be even more exciting! There is still a lot of work to be done, but we know with the help of you, our volunteers and our staff, we are going to see great strides in many areas for Sjögren's.
The time is now and here are just some of our plans for 2016:
Continue to expand the SSF's Clinical Trials Consortium (CTC) and encourage the development of therapies for Sjögren's. The SSF's CTC works alongside companies that have compounds/ molecules currently under review for clinical trials in Sjögren's. We help these companies better understand the disease, our patient community and encourage them to develop a treatment.

In 2016, we plan to see more than 10 clinical trials started for a Sjögren's therapeutic that will treat the entire disease, not just one symptom! This work of our CTC has been years in the making and we are most excited about how a therapeutic will be a game changer for Sjögren's!
Expand our focus of educating all healthcare providers about the severity of Sjögren's and its numerous manifestations by attending professional conferences, speaking to healthcare organizations and utilizing the SSF's Awareness Ambassadors to expand our reach into physicians' offices by educating them about the SSF and our resources.
Work alongside the FDA to help them understand the need for Sjögren's therapeutic and educate them about the severity of Sjögren's.
Fund new and innovative research that will lead to new biomarkers, diagnostic tools and learning what causes Sjögren's through the SSF Research Grant Program. The SSF also will work with young investigators to encourage and recognize their work, in hopes that they pursue a career in Sjögren's.
Continue the peer review process for our Clinical Practice Guidelines on the systemic manifestations of Sjögren's.

Our committee of rheumatologists will continue to focus on writing recommendations for how to treat and manage the 16 systemic manifestations that we identified need guidelines. These include fatigue, joint pain, lymphoma, internal organ involvement, etc.
Conduct a comprehensive national patient survey to gather crucial information about the numerous complications patients experience as well as the burden of the illness and their quality of life.

The SSF is partnering with Harris Polling, a division of Nielson, to develop this survey with plans of distribution in late February.

The findings of our survey will help the SSF, as we represent the patient voice and advocate for all Sjögren's suffers.
Further our support of patients, family and caregivers through our website, patient materials, monthly patient newsletter as well as new resources we are developing for 2016.
And in the few short days of 2016, the SSF has already seen two major accomplishments:
So as you can see, the time is now and the SSF has big plans for 2016! The progress the SSF continues to make and the recent advancements in Sjögren's research and awareness speaks to the combined efforts of hundreds of volunteers. It is because of their willingness to share their story, attend our events, volunteer their time, donate to the SSF, we are helping to create a future of hope for all patients and their families.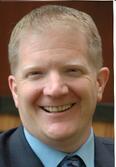 It will take an army to achieve our plans for 2016, so I hope you will consider stepping up and getting involved! The Time Is Now!
Sincerely,


Steven Taylor,
SSF Chief Executive Officer