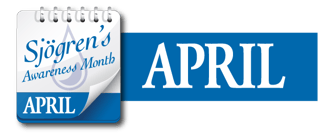 April is Sjögren's Awareness Month and we hope you will join us in educating the public about this complex disease and how it affects those who are living with it.
Sjögren's is often described as an invisible illness because many of the disease's debilitating symptoms cannot be physically seen. This can lead to a misunderstanding about the seriousness of the disease and be extremely isolating for those living with Sjögren's.
This April, the SSF is going to build upon our This Is Sjögren's campaign from last year! Our goal is to help others visualize the disease from a patient's perspective, and close the gap between the reality of Sjögren's and the perception that many non-patients have with Sjögren's!
To better portray the entire patient experience, in our #ThisIsSjögrens 2017 April Awareness campaign, the SSF will be drawing facts and figures from our recent national patient survey. This survey, which was conducted last year, has given the SSF amazing data about how our patients lives are affected by Sjögren's, what symptoms and complications patients live with and how the disease affects their emotional and financial well-being!

Each day, throughout April, the Foundation will post a different #ThisIsSjögrens factoid or patient phrase on social media – so stay tuned! And while the daily post will give a small glimpse into living with Sjögren's, by the end of April, we hope these 30 posts will show the complexity and seriousness of the disease.
Let Your Voice Be Heard!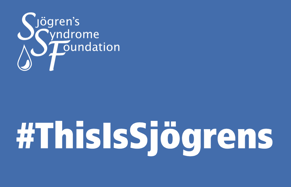 As the voice of the SSF, we want to hear form you! Please comment below and share with us one phrase that represents what it's like to live with Sjögren's. Thank you for your support; together we will transform the future of Sjögren's.
Example: Sjögren's means choosing a medication that will help with my fatigue and joint pain but knowing it will make my eyes drier and more painful. #ThisIsSjögrens!