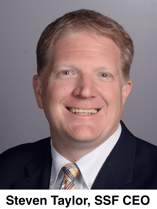 Everyday research is being conducted to unveil new medications, therapies and diagnostic tools for Sjögren's and its symptoms. By participating in a clinical trial, you will be helping to potentially uncover breakthroughs that will help Sjögren's patients worldwide.
Clinical trials are designed to add to medical knowledge and most importantly, the results of these trials can make a difference in the care and treatment of Sjögren's patients for generations to come. New clinical trials are investigating possible future treatment options and the SSF is fully committed to the development of new therapeutics that will treat the entire disease, not just one symptom.
These Sjögren's trials are starting to actively recruit patients and sites open all the time. I encourage you to click on the link below to visit our listing of clinical trial locations and contact the clinical trial study coordinator to learn more.
Together we will conquer Sjögren's and transform the future of the disease, giving hope to all patients!