Pregnancy and
Sjögren's
Nancy Carteron, MD, FACR
Senior Consultant, Rheumatology Immunology
Clinical Faculty, University of California San Francisco
Most women will conceive and have healthy babies. However, there are potential complications. Consulting your obstetrician (OB-GYN), rheumatologist, and possibly a high-risk OB (perinatologist) prior to conceiving or early in pregnancy is suggested.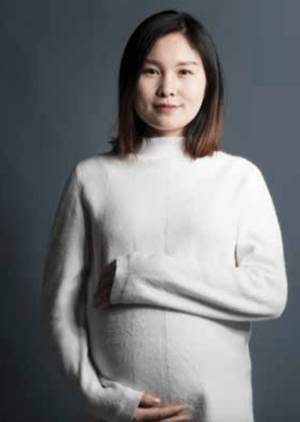 Factors contributing to the ability to conceive:
Age

Primary ovarian failure

Endometriosis

Environmental factors (i.e. pesticides)
Potential pregnancy complications:
Congenital heart block (SSA/SSB
autoantibodies; possibly RNP antibodies)

Neonatal lupus (rash)

Fetal loss

Intrauterine growth retardation

Premature delivery

Recurrent pregnancy loss

Preeclampsia (phospholipid autoantibodies)
Know your autoantibody (blood tests) status:
SSA (Ro) and SSB (La) – higher levels may carry more risk

Phospholipid antibody (APL) – Lupus anticoagulant; IgG and IgM cardiolipin antibody; IgG and IgM anti-beta2

glycoprotein I antibody
Congenital heart block (CHB) – most serious potential complication:
First pregnancy

–

2 % risk

If previous child had CHB, risk increases 10-fold for subsequent pregnancy

Weekly Doppler fetal echocardiogram surveillance between the 18th and 24th weeks

Cardiomyopathy can occur

Management strategies, including fetal pacemaker available
Neonatal lupus (rash):
Autoantibodies cross the placenta, decline over several weeks, rash resolves

If previous child had neonatal lupus, risk increases 5-fold for neonatal rash for subsequent pregnancy
This article was first printed in The Moisture Seekers, SSF's patient newsletter for members. It is also available as an SSF Patient Education Sheet.