Q. I keep reading about immunosuppressants as a therapy for Sjögren's. What is an immunosuppressant?
A. There isn't a universally accepted definition of an immunosuppressant medication. In general, I think most providers would agree that a medication that has been shown to potentially increase the risk for infections in long- term studies would be considered an immunosuppressant. It is important to note that many, if not most, patients with Sjögren's do not need or benefit from immunosuppression.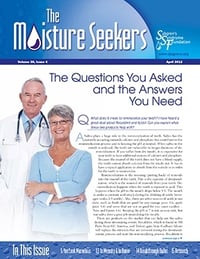 For certain patients, however, they can be very helpful. The most common immunosuppressant medications used for Sjögren's include methotrexate, azathioprine (Imuran), mycophenolate (Cellcept), cyclophosphomide (Cytoxan), and biologic agents, such as rituximab (Rituxan). These are also used for many other related autoimmune diseases, and the effect of each medication on the immune system varies from blocking inflammation pathways to directly affecting white blood cells.
There is a common goal for all immunosuppressants: to put the disease into remission, or at the very least reduce the severity or frequency of symptoms and allow patients to avoid steroids. As with all medical treatments, the hope is that the benefits outweigh the risks. If not, then the dose is typically decreased or the medication is stopped completely. With the exception of certain cases, immunosuppressives are generally used to help provide symptomatic relief and not necessarily to prevent something bad from happening. So if an immunosuppressive is tried but doesn't help after an adequate amount of time, it is usually stopped.
Hydroxychloroquine (Plaquenil®), a medication often taken by Sjögren's patients, is not generally considered an "immunosuppressant." While it does change or "modulate" the immune system in various ways, it does not lead to an increased risk of infections and does not require lab monitoring.
by Joseph Lutt, MD
This information was first printed in The Moisture Seeker, SSF's patient
newsletter for members.