Like many Sjögren's patients, I find it disheartening that most doctors remain unfamiliar with the disease. First diagnosed with dry eyes and corneal abrasions at age 18, I had no idea that something bigger was brewing. Over the next three decades, not one of my multiple eye specialists asked about other symptoms that could have led to a timely Sjögren's diagnosis. By my thirties, I had a classic Sjögren's picture of dry eyes and mouth, flu-like fatigue, multiple gastrointestinal problems, chronic sinusitis and widespread musculoskeletal pain. Yet no one put the pieces of the puzzle together, and it wasn't until I experienced incapacitating symptoms that Sjögren's was even considered.
Lack of provider awareness would be understandable if Sjögren's was a rare disease. But Sjögren's is extremely common, affecting approximately 1% of the US population, mostly adult women.1 This is similar to the number of women living with breast cancer.2 I like to call Sjögren's "the most common disease no one has ever heard of."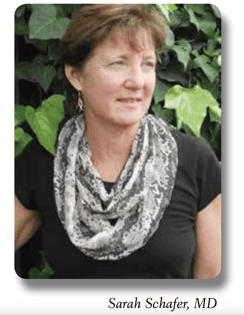 Sjögren's can be debilitating. Despite a high disease burden and increased rates of infection and heart disease, Sjögren's still tends to be "missed and dismissed." While direct complications such as lymphoma and organ involvement are often successfully treated, these conditions lead to death in approximately 10% of Sjögren's patients.3,4
After years of advocating for my own care, I am now using my unique vantage point as a physician-patient to teach primary care providers (PCPs) about Sjögren's. From discussions with recent medical school graduates, I have discovered that Sjögren's continues to be glossed over as a mild disease, mostly about managing dryness. Medical students are rarely taught these basics: Sjögren's is common, serious and always systemic.
The following ten points help to explain why "Sjögren's neglect" persists in medicine. By understanding what is behind the problem, you can better advocate for yourself as a patient.
Sjögren's is a complicated disease. It takes a high index of suspicion to recognize that scattered and mostly invisible symptoms may all be related. Most Sjögren's patients experience the triad of pain, fatigue and dryness. While only the dryness can be measured, doctors must take patient reports of pain and fatigue seriously in order to see the bigger picture.
Sicca (dryness) symptoms are often overlooked in the primary care setting. Sicca is often the best clue to diagnosis. Yet many patients do not mention dryness to their providers, thinking it unimportant or unrelated to their other symptoms. Physicians and patients alike may not recognize that burning, gritty eyes or difficulty swallowing food without liquids are dryness symptoms.
Sjögren's patients usually look well, even when they are quite ill. There are no blood tests that correlate with the severity of the disease. This makes it easy for providers to write off patients as complaining or malingering.
Misdiagnosis is common. Symptoms often overlap with more familiar conditions such as depression, fibromyalgia, hypothyroidism and irritable bowel syndrome. Menopause often unmasks Sjögren's symptoms that have been brewing for years. While these conditions may co-occur with Sjögren's, PCPs often fail to consider the possibility of Sjögren's as the major culprit.
Delayed diagnosis. The typical Sjögren's patient has a delay of nearly three years until diagnosis. True delays are even longer: many patients describe decades of symptoms before things got bad enough to seek diagnosis. Clearly this needs to change. PCPs need to be taught how to recognize Sjögren's and take the first steps to diagnosis.
Diagnosis can be difficult. Better tests are needed. There is no one test or group of tests that diagnoses Sjögren's early and accurately. Many patients who do not have Sjögren's antibodies ("seronegative") are told they do not have Sjögren's. Yet 30% of Sjögren's patients are in this seronegative group. These patients typically experience even greater delays in diagnosis, because the confirming minor salivary gland biopsy is not always done, and it may take years to turn positive. Normal blood tests do not rule out Sjögren's!
Patients with serious organ system complications are often misclassified as other autoimmune diseases. This happens largely due to the ongoing misperception of Sjögren's as a mild disease. These patients may never get properly diagnosed, perpetuating the "Sjögren's is mild" mythology.
Research neglect. Clinical studies of Sjögren's lag far behind other connective tissue diseases. While this is changing, this lack of research keeps Sjögren's under the radar of awareness as an important health issue.
Until 2016, no standard of care existed for Sjögren's management. Doctors tend to be highly motivated to practice medicine within the standard of practice in their community. The recently published clinical practice guidelines (CPGs) will be a good first step in providing consistent treatment standards for rheumatologists, ophthalmologists and dentists.
Rheumatologists are not always up to date on Sjögren's management. There are still some rheumatologists- the very specialists who treat Sjögren's- who do not consider Sjögren's to be serious enough to warrant treatment. There are too many present day stories of patients with debilitating fatigue and pain who are refused treatment because the rheumatologist told them that "their Sjögren's was not bad enough." Hopefully the CPGs will provide incentive for these rheumatologists to treat Sjögren's patients sooner. Most Sjögren's experts with extensive clinical experience believe that treatment slows progression and prevents serious complications.
As a Sjögren's patient, what can you do?
Make sure you are being followed by a rheumatologist, ophthalmologist and dentist who are familiar with Sjögren's and its complications. Take a copy of the new clinical practice guidelines to your next appointment.


Understand that PCPs are unlikely to be well educated about Sjögren's, due to the many reasons listed above. However, if they are caring for you, it is their job to learn about Sjögren's. I encourage you to refer your physicians and their office team to the SSF and sjogrens.org. The SSF will provide medical professionals with free materials to help them diagnose and manage Sjögren's.
This information was first printed in The Moisture Seeker, SSF's member newsletter.
REFERENCES:
Helmick CG, Felson DT, Lawrence RC, et al. National Arthritis Data Workgroup. Estimates of prevalence of arthritis and other rheumatic conditions in the United States, Part I. Arthritis Rheum. 2008;58:15-25

Brito-Zeron P, Ramos-Casals M, et al. Predicting adverse outcomes in primary Sjögren's syndrome: identification of prognostic factors. Rheumatology 2007;46:1359-136

Brito-Zeron, P, Ramos-Casals M. Systemic

Sjögren's

: More than a sicca disease. http://www.the-rheumatologist.org/article/systemic-sjogrens-more-than-a-sicca-disease