Ask the doctor:

What is Methotrexate and

what is its benefit for a Sjögren's patient?
Methotrexate is an extremely important therapy for Sjögren's and many other rheumatic and inflammatory diseases. Its predecessor, aminopterin was introduced in 1948 as a cancer treatment. By the early 1950's small studies of aminopterin in patients with rheumatoid arthritis (RA), psoriasis and psoriatic arthritis demonstrated efficacy but the drug was slow to capture the interest of rheumatologists, perhaps because of the landmark discovery of cortisone, also in 1948, one of the first "miracle drugs."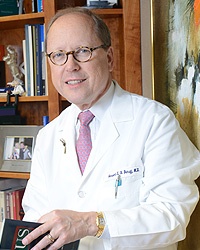 In 1962 methotrexate, a modified version of aminopterin, was introduced. Both inhibited the enzyme folic acid reductase, but methotrexate was easier to produce, making it easier to meet the growing demand for its use in cancer treatment. Small, successful clinical trials of methotrexate for RA, psoriasis and psoriatic arthritis followed its introduction and the case for its use in these disorders slowly built. By the 1970's methotrexate had become a mainstay in treatment of severe psoriasis and psoriatic arthritis treatment, and then in the 1980's it was adopted as standard management for RA after large-scale clinical trials demonstrated compelling efficacy and reasonably good safety.
Comprehensive guidelines for treatment of Sjögren's were recently published in Arthritis Care and Research. Methotrexate is prominently featured in these guidelines for the management of inflammatory musculoskeletal pain in Sjögren's patients. It should be noted that the arthritis in Sjögren's may be indistinguishable from that of RA and in some patients the overlap of these two dis- orders is considerable. Patients whose arthritis is poorly controlled with non-steroidal anti-inflammatory drugs (NSAIDs), low doses of steroids and Plaquenil (hydroxychloroquine) are often managed with methotrexate.
Methotrexate is usually taken just once a week in tablet form. Some patients take it as a weekly injection. The dose is usually steadily increased during the first two or three months of treatment until a maintenance dose is reached. Patients notice a gradual and meaningful reduction of joint swelling, pain and stiffness as the drug takes hold. Improvement may be noticed as early as 6 weeks; the full effect tends to be appreciated at three months. Systemic complaints such as fatigue, weakness and anemia may all improve on treatment.
Side effects of methotrexate are varied. It is a drug that must be monitored closely by a patient's physician. Common complaints consist of mouth sores, stomach upset, loss of appetite, fatigue or headache. Some patients notice mild hair loss, more of a thinning, usually more noticeable to the patient than to friends or family. Some patients develop a cough or low grade fever. Rarely, a pneumonia-like syndrome can complicate treatment.
Methotrexate can be irritating to the liver. Patients taking methotrexate should avoid drinking alcohol and need to have liver function tests performed by their physician on a regular basis. The bone marrow can be suppressed by methotrexate and blood counts need to be checked regularly as well. Use of the B vitamin folic acid is recommended for all patients taking methotrexate to reduce the risk of side effects.
Patients on methotrexate need to stay in close communication with their physician and should promptly inform their doctor about a cough, fever, mouth sores or loss of appetite.
Despite all of the concerns about side effects from methotrexate, this drug has been quite well tolerated by most patients. Most importantly, methotrexate is a very effective and life-altering therapy for many patients.
by Herbert S. B. Baraf, MD, FACP, MACR Clinical Professor of Medicine, George Washington University
This information was first printed in The Moisture Seekers, SSF's patient
newsletter for members.
Comment below and let us know what questions you would like answered in upcoming issues of The Moisture Seekers.