#ThisIsSjögrens
April is Sjögren's Awareness Month! Sjögren's is one of the most prevalent but still lesser known autoimmune diseases. It is also not a "cookie cutter" disease and affects patients differently. This can lead to a misunderstanding about the seriousness of the disease and be extremely isolating for those living with it.

Using our new 2019 theme, Conquering the Complexities of Sjögren's, we are going to expand our #ThisIsSjögrensonline campaign. We will post every day in April, using one or more of our social media channels, to create a better understanding of the disease. While the daily posts will each give one small glimpse into living with Sjögren's, by the end of April, we hope these 30 posts will help others visualize the vast impact of the disease.
Help us conquer the complexities of Sjögren's this April because every day is an opportunity to start a conversation about Sjögren's and how it affects you. The more others understand, the more support you can find.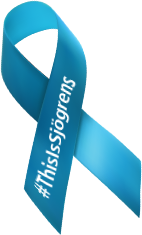 Get Involved!
---
Day 1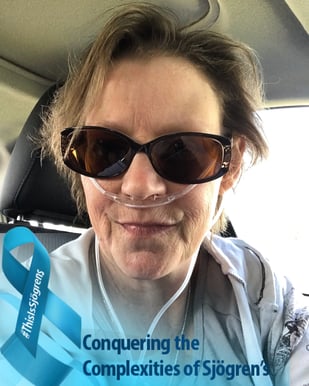 Candi B., 46 (diagnosed at 43), Disabled (Former payroll manger)
My most difficult Sjögren's symptoms is living with 49% lung function. I wish people knew how dangerous it is to call this only a "dry eye and dry mouth disease." Remember to advocate for your health before this disease becomes fatal. #ThisIsSjögrens
If you do not use social media, click here to view the daily posts.