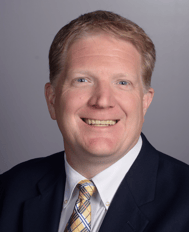 STEVEN TAYLOR
is the Chief Executive Officer of the Sjögren's Syndrome Foundation (SSF). Since joining the Foundation in 2003, Steve has focused on making Sjögren's syndrome a household name by increasing awareness among the general public and healthcare professionals.
In 2012, under his leadership, the SSF Board of Directors launched their largest awareness initiative ever by setting a new organization 5-Year Breakthrough Goal: "To Shorten the time to diagnose Sjögren's by 50% in 5 years." This campaign will help increase awareness of Sjögren's while most importantly helping to speed up the time it takes to receive a proper diagnosis of Sjögren's.
In addition to increasing awareness, Steve continues to lead the organization through major strategic initiatives including developing the first ever Clinical Practice Guidelines for Sjögren's, which will give physicians a roadmap on how to treat, manage and monitor their patients. In 2009, the SSF also started to focus on getting a treatment developed for Sjögren's by launching an international Clinical Trials Consortium. This consortium's goal is to work alongside industry to ensure new therapies are being investigated for Sjögren's and ultimately, Sjögren's patients have choices for therapies to treat their disease.
Since joining the SSF, Steve also has focused on increasing the Foundation's income resources while energizing patients and their families. Steve has been able to triple the SSF's fundraising budget by introducing new avenues of fundraising including individual giving as well as the SSF's three signature events for the Foundation – the Sjögren's Walkabout, Sip for Sjögren's – A Fine Water Tasting and Team Sjögren's – Marathon Training Program. Coupled together, the SSF raises today over $2 Million annually, almost triple what it raised when Steve joined the SSF.
Steve's non-profit career spans from his childhood where he was always involved in community service projects and fundraising for worthy causes. When asked, he will talk about his door-to-door fundraising he did for the MDA Telethon, Dance-A-Thon for Leukemia Lymphoma Society as well as #1 fundraiser for every school fundraiser.
Prior to joining the Foundation, Steve was with the American Heart Association for over 8 years, where he served in his last position as Vice President of Corporate Relations. Prior to the AHA, he served with the American Cancer Society as a Division Director. In 2006, Steve was asked to join the National Health Council's Board of Directors where he has served two terms and held roles such as Membership Chairman, Chair-Elect, and Chairman of the Board. After a brief hiatus from the Board, Steve was asked to once again to serve on the NHC Board and began a new term in January 2015.
Steve represents Sjögren's patients on various coalitions and committees helping to increase awareness for chronic diseases, funding for more research as well as better healthcare options. Steve has had the honor to present on Capitol Hill to the Senate Finance Committee, House Ways & Means Sub-Committee as well at various other congressional events. Steve also has a personal interest in Sjögren's because his mother was diagnosed in 1995 with Sjögren's, prior to him joining the SSF.
Steve has a Bachelor's degree in Political Science from Boston University and received his Executive MBA from Auburn University in May 2013. He resides in Northern Virginia and is a proud father of three sons – Jack, Owen and Austin.
Steven Taylor, staylor@sjogrens.org